---
---
Japanese head office of Orange

---
---

Wine label for wine tasting event.
---
---
---
---

"Wings: Love is a bird, she needs to fly"
---
---

We created office/showroom for Italian market in Gotanda.
---
---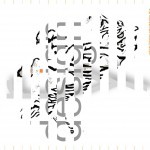 一枚の紙の中に二つの絵が隠れています。
There are two pictures in a paper. Click here to download it.
---
---

Created book for 25 years Japan of Willem Remmelink. Content by Isabel van Daalen. Realization technically YR-DESIGN.
---
---
---